GEO Art Competition
Mother Earth Has Been Given Wings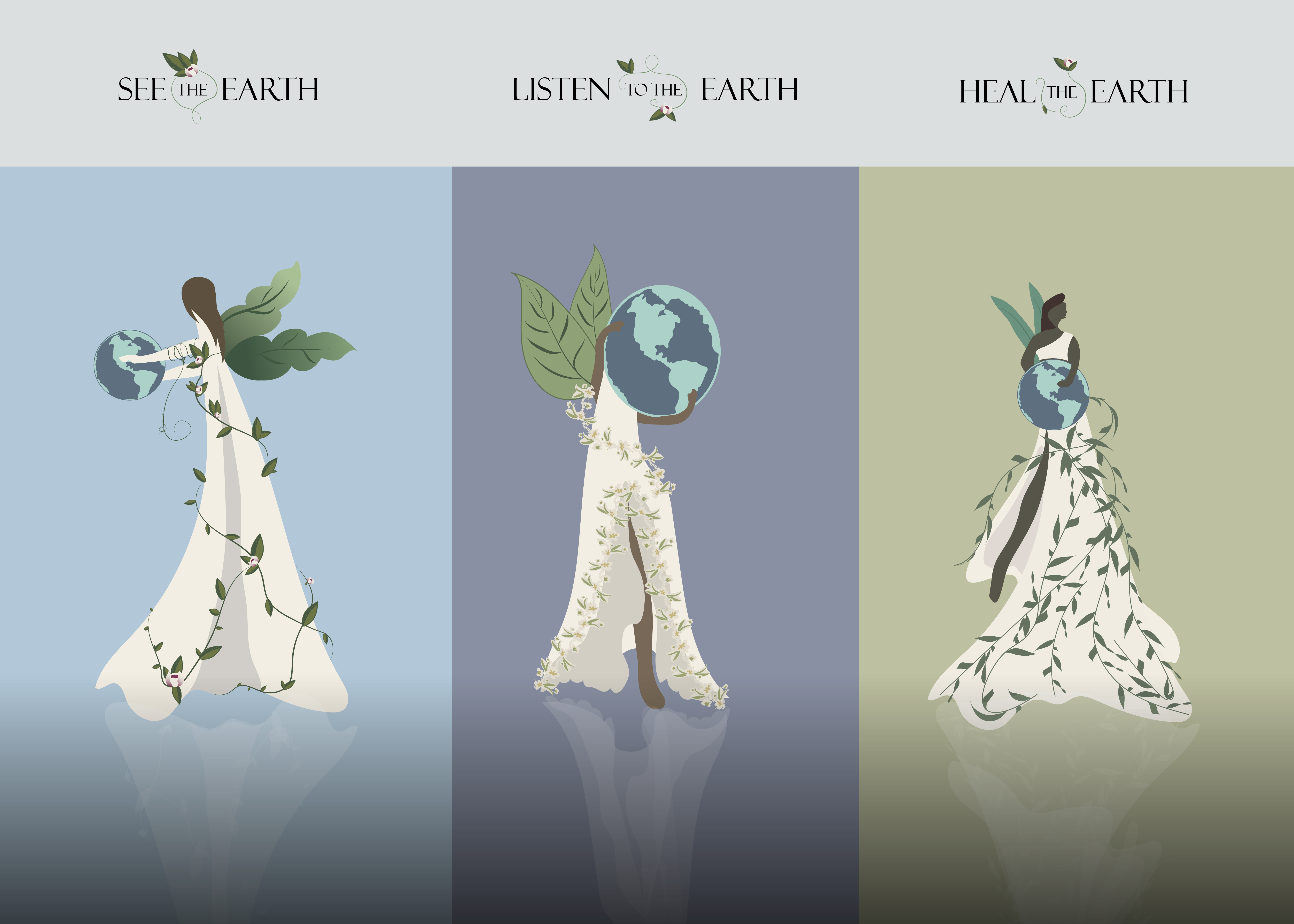 Recognitition
Winner of the 2021 GEO Art Competition in Illustration

Theme: Mother earth, I see you, I hear you, I feel you!
Depicted in the image are three Mother Earths, each one stands as a symbol for different regions of the earth. Forests, tropics, and to the heights of the trees. Each of the wings are a set of leaves corresponding to plant life in the area. Each one is monitoring the earth by seeing, hearing, and feeling.